Baby got a new road bike.
I was on my way to work at the Ten-Speed Greens Saturday farmstand one morning and drove past a garage sale. Out of the corner of my eye I happened to see a cute little number propped up by the curb and slammed on the brakes. It was a vintage Trek, it was in working order, the former owner was my height and the price was right. BOOYAH. I haven't owned a road bike in years!
Clearly, the right thing to do would be to take it out for a spin. Travis looked up some road ride routes, courtesy of the Capital City Cyclists. When I'm looking to go for a longer ride, I usually just do the obvious thing and ride the St. Marks Trail. It's flat and pretty and about 40 miles round trip if you go all the way to the lighthouse at the coast. But I felt so zippy and adventurous on my new whip, I was excited that Travis found us somewhere different to ride.
The route we chose started in a tiny community called Chaires, headed east toward Capitola (even tinier), continued on into Jefferson County, then looped back around to the starting point. Now when I say I felt zippy, I REALLY meant it. I love my Old Field Cycles touring frame, but it is not a fast bike. It is a sturdy, reliable, practical bike for the long haul. My new Trek allows me to actually pedal 16 miles an hour without breaking too much of a sweat. It's like the aluminum frame, 700c wheels and skinny little tires were designed for speed or something.
Riding down these little country roads right outside of town can almost transport you to a different life. The shells of these formerly thriving communities exist through closed down railroad depots, moss-covered picket fences, and shuttered country stores.
Plenty of people still live out here though, one of whom being Bad Patty.
I first met Bad Patty during my short stint working out at Turkey Hill Farm. Farmer Herman took me on a field trip to go visit his best friend Pat, who lives over on Cherry Tree Road. Pat bought the property 25 years ago, and the story goes that he meant to build a house for himself and his sweetheart. He even poured the house's foundation. Well something didn't work out and the two were never betrothed, and instead of building a house Pat built a hobo camp.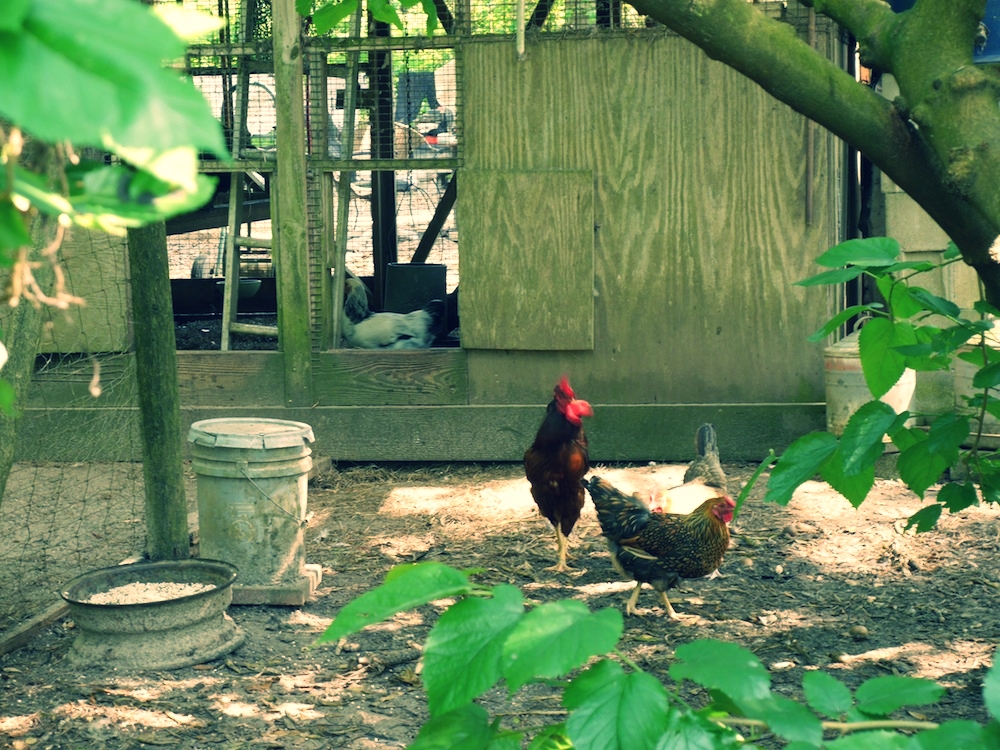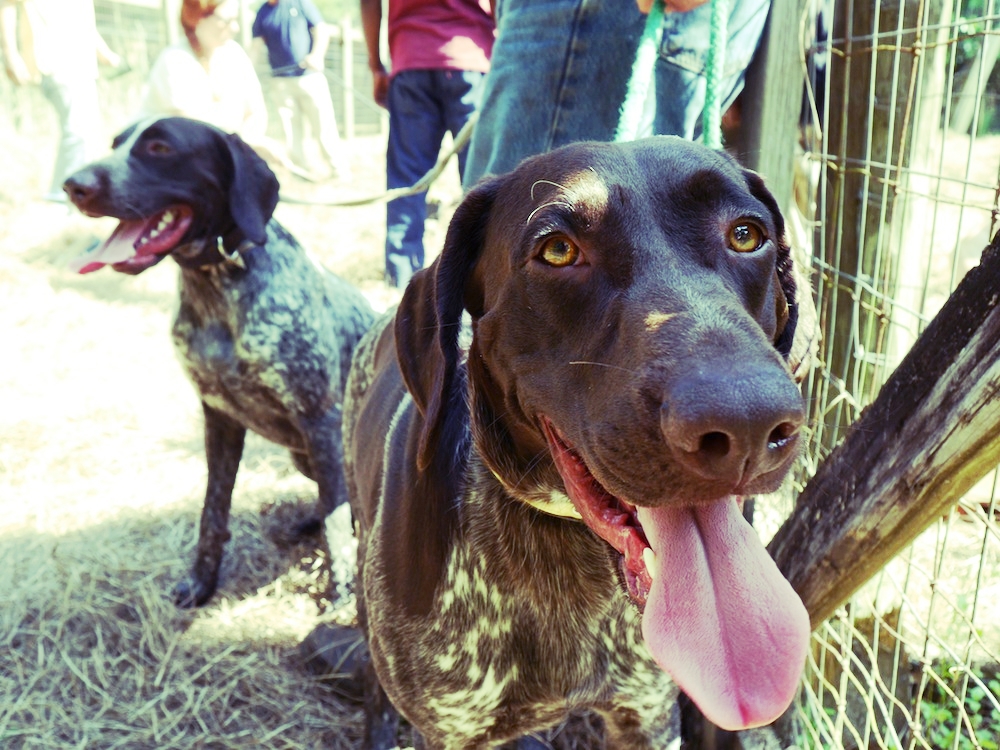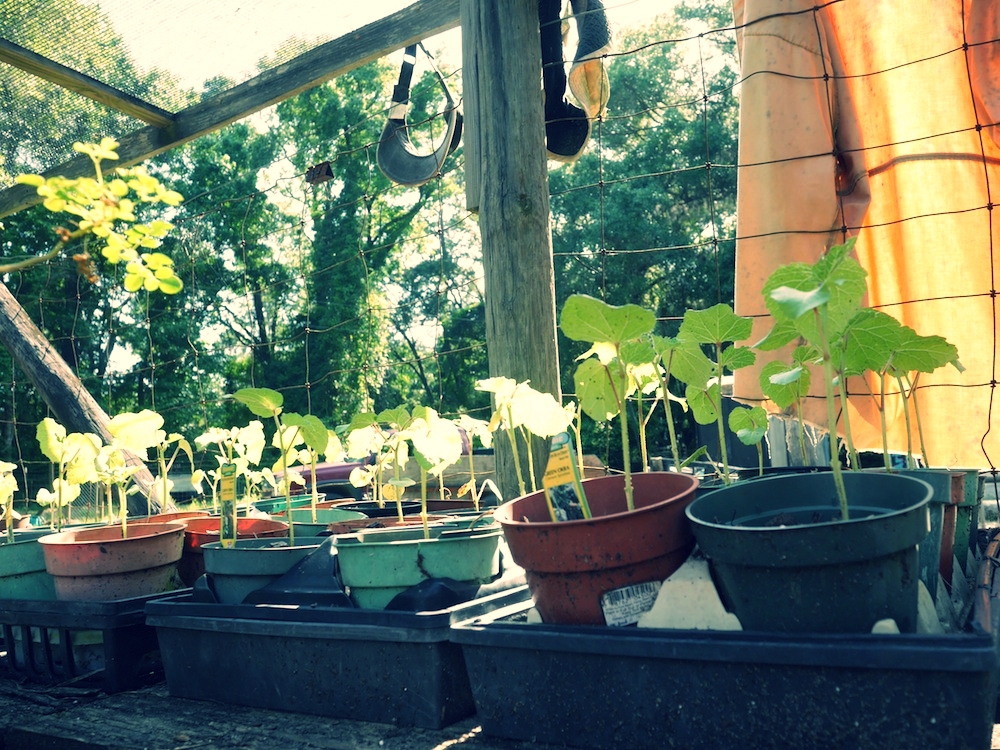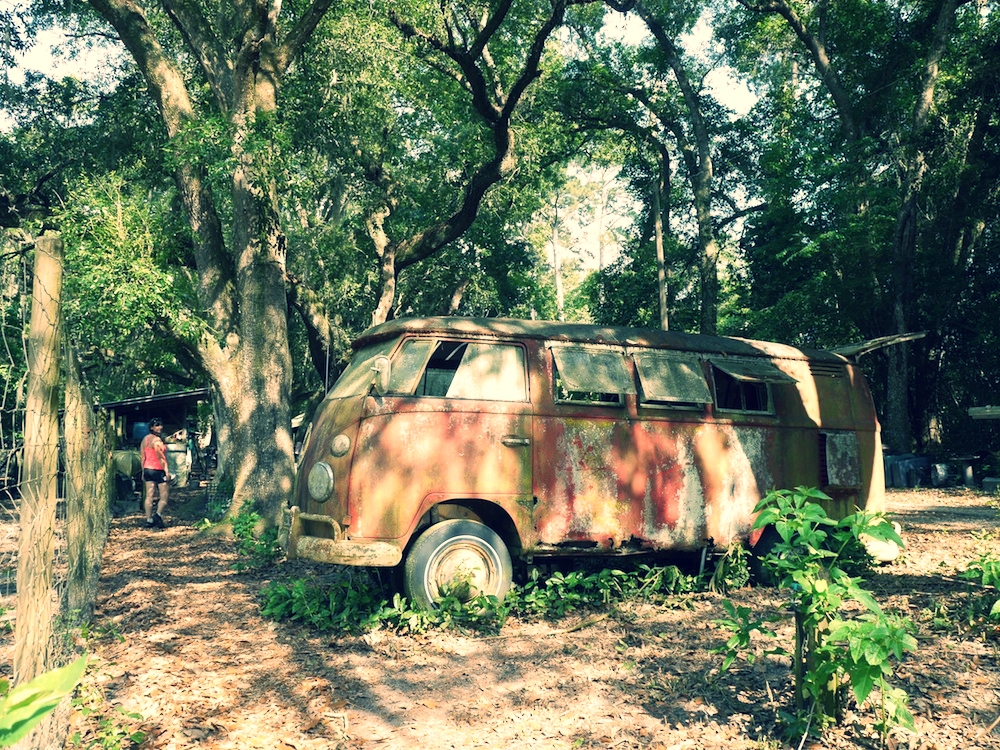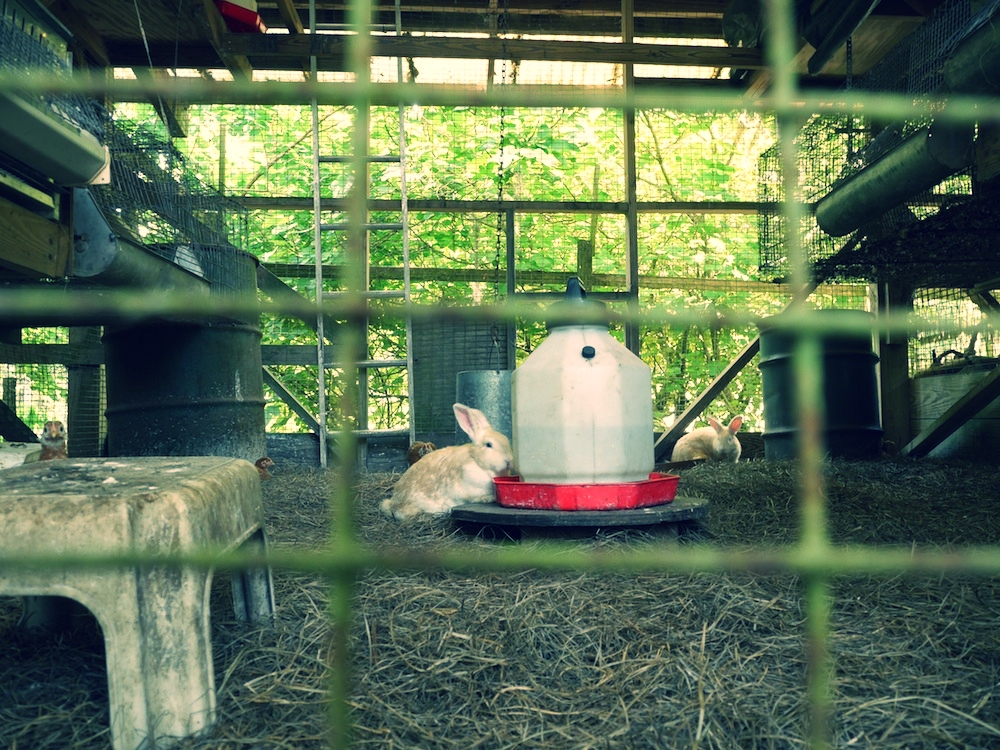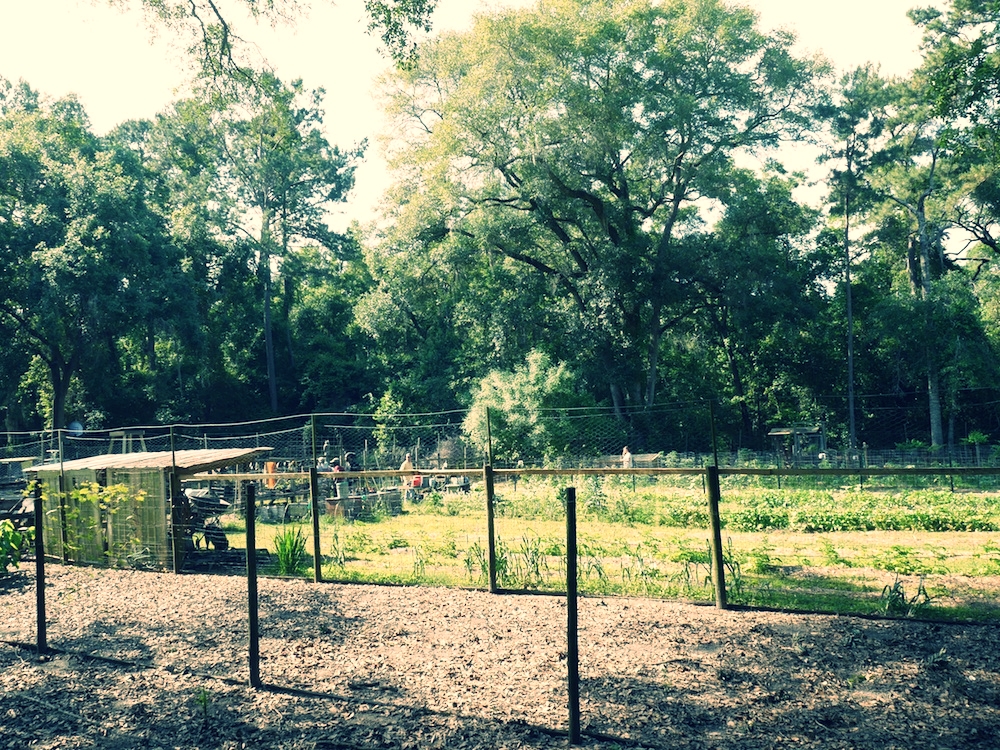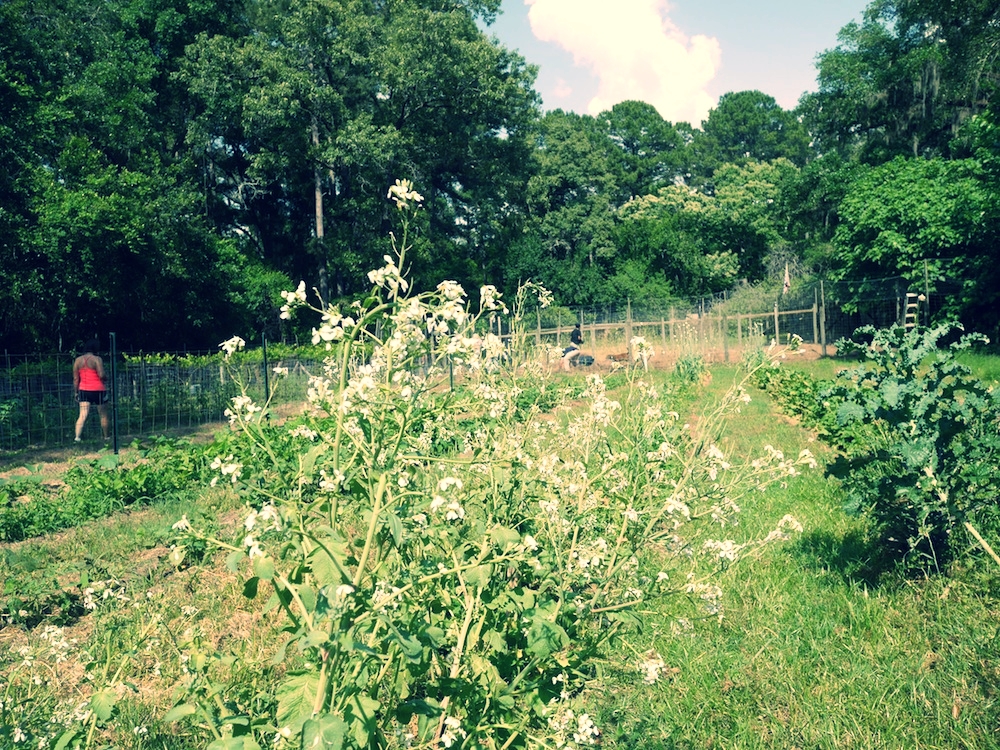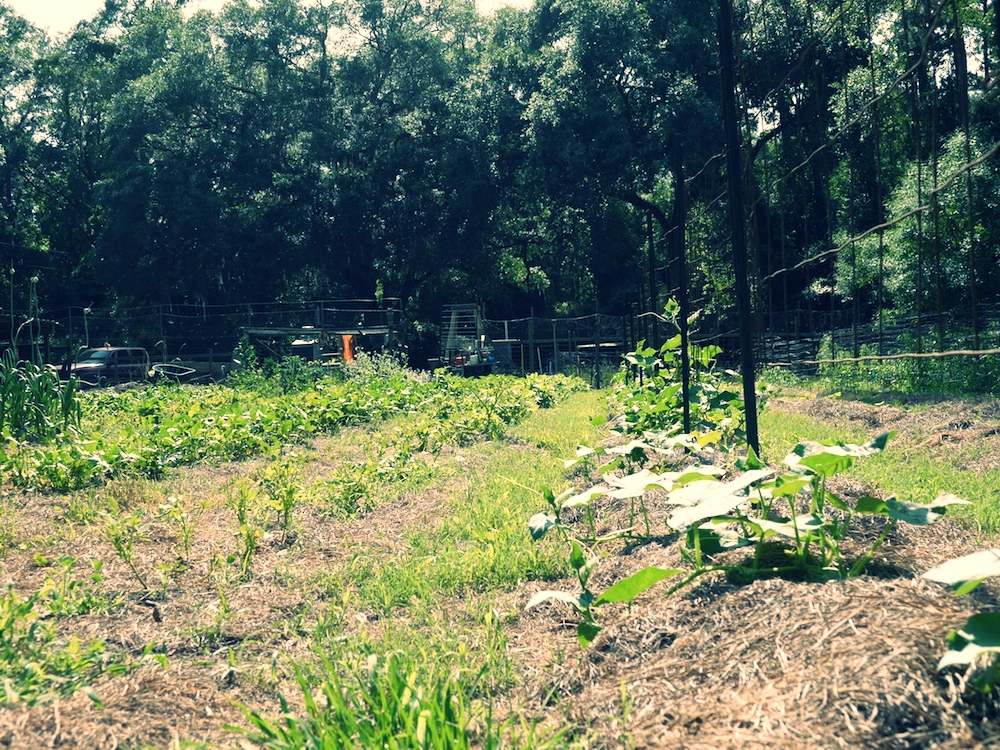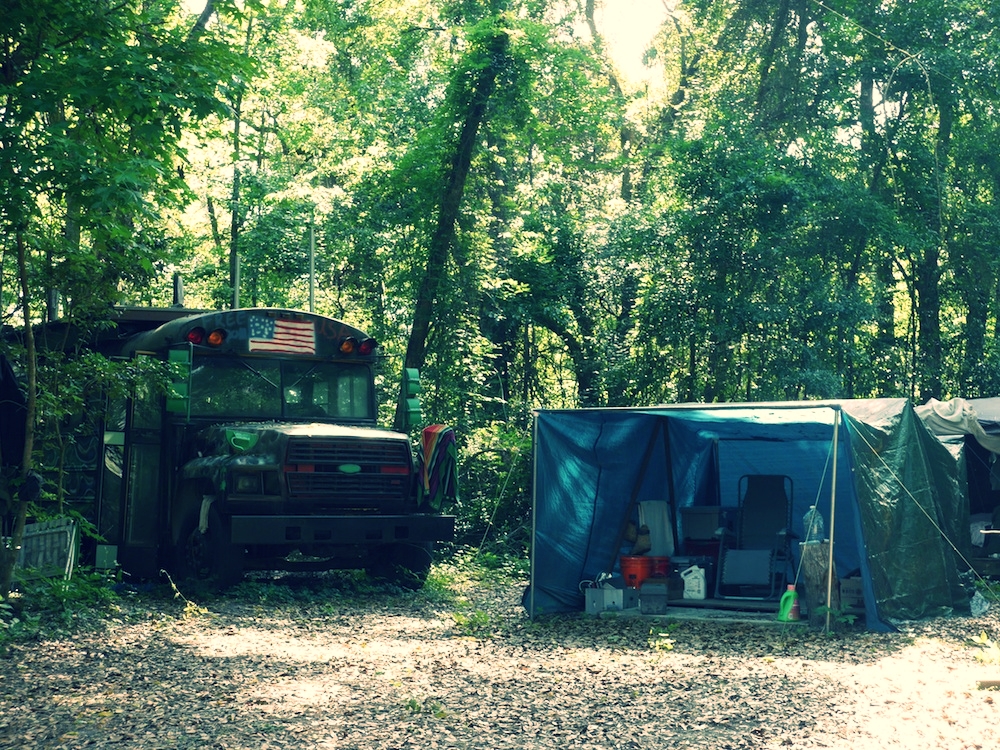 Every Sunday Pat invites folks out to do some work, throw some projectiles, and eat some food. He grows a big garden to feed himself and his few young proteges living out there with him, and he raises hogs, rabbits, chickens, and guinea fowl as well. He always needs help. And once he's got some work done, he sets everyone loose to throw tomahawks, shoot bows and arrows, or fire guns in his shooting range. His property backs up to a forest preserve, and he says when everything comes crashing down one day at least he'll have the avenue of escape, as well as the tools for surviving the post apocalypse.
I feel like it's important for you to know that Pat never built his house. He instead built himself a screened in pagoda, an outdoor kitchen, and a shop to house his thousands of tools. The whole place runs off a gas-powered generator. His proteges live rent-free in tents and school buses. He's teaching them how build a life using few resources, and they're happy to help him run his homestead.
Bad Patty's place happened to be on our route, and it also happened to be a Sunday. So Travis and I stopped by to see what was cooking. There was a big work crew out transplanting seedlings in the garden, and there was some pork on the BBQ. I shoveled a wheelbarrow full of chicken manure for the garden, borrowed an allen wrech to raise my seatpost, and said hello to the adorable Miss Piggy, the wild piglet (and future bacon) found on a neighboring plantation.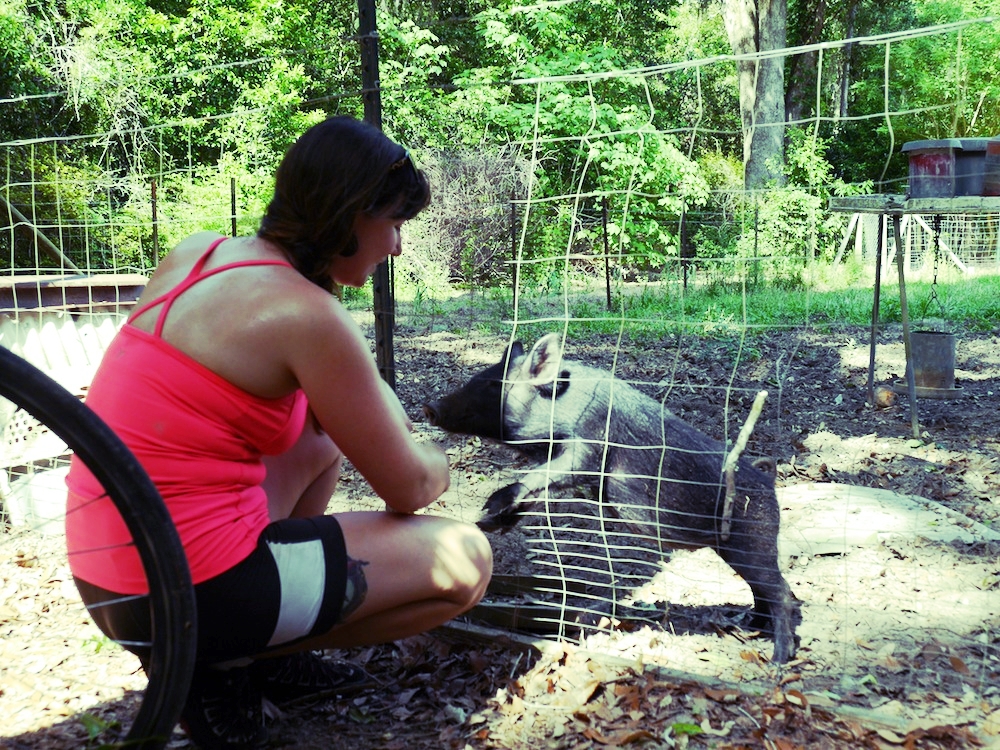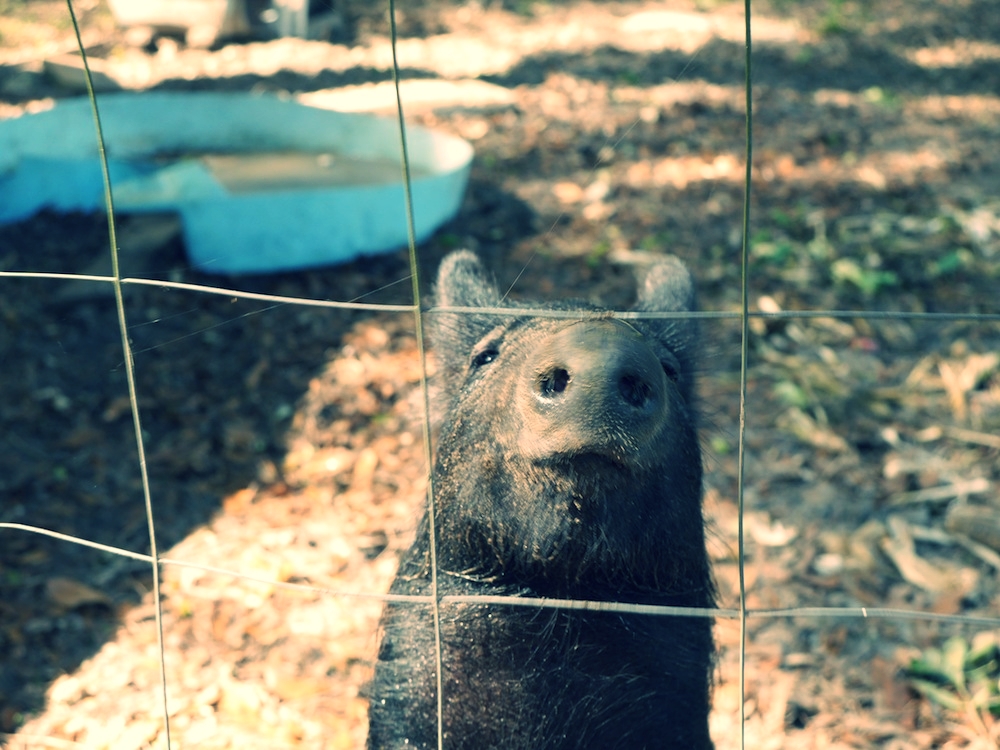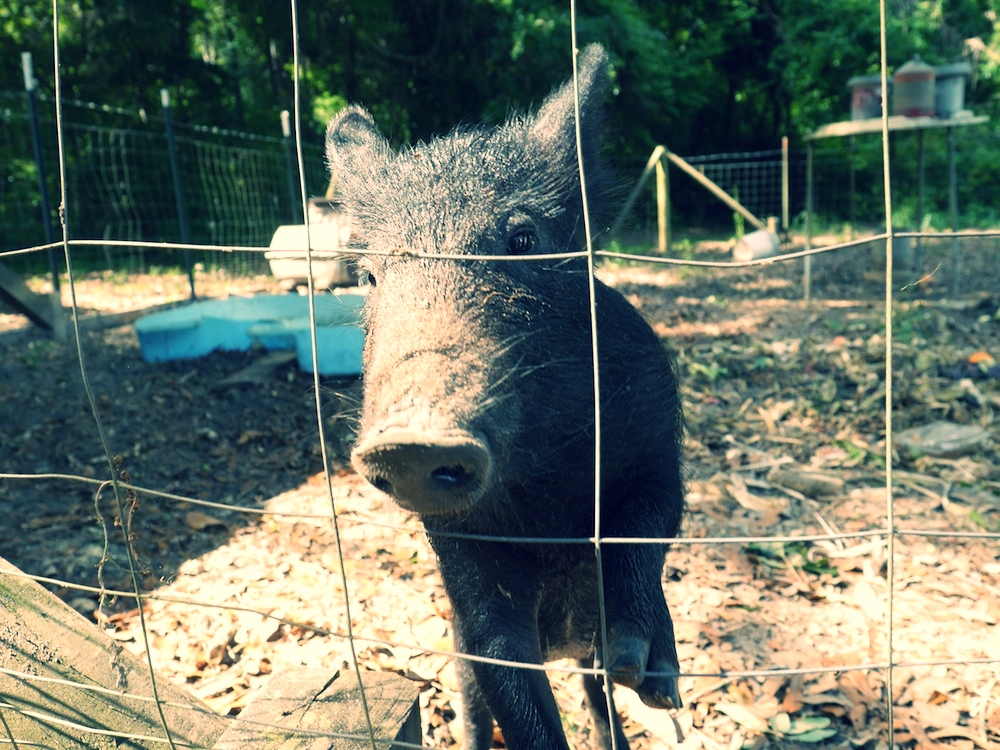 The rest of the ride back to the car took us through farmland, quail plantations, and some awful pretty Spanish moss canopies.
We're so lucky to have an active cycling community in Tallahassee to put together such helpful route maps. Do you have any routes that you like to ride on a free afternoon?